Dth Drill Bits are very common in our daily life and are commonly used on machine tools such as drill presses, lathes, milling machines, and hand drills. However, many types of electric drill bits and specifications may not be known. What are the types of drill bits?
First, what are the types of Dth Bits?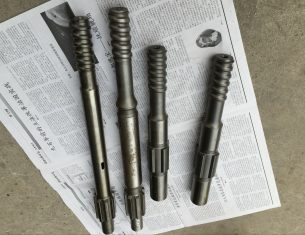 A. Classification by structure
1. The end-welded drill bit, the top position of the drill is welded by carbide.
2. Integral drill: The drill top, drill body and drill handle are made of the same material.
B. Classification by drill classification
1. Taper shank drill bit: the drill shank is tapered, and the taper is generally Gaussian taper.
2. Straight shank drill: The diameter of the drill is less than 13.0mm, and the straight shank is used.
If you are interested in Dth Hammer Bits, please inform us drilling.wang@gmail.com.
.