The caliber of the Rock Drilling Bits along with also the stability of this usage performance ascertains the impact of this usage to some degree. Accordingly, so as to attain some better firming effect throughout using the drill bit, it's essential to look closely at using the drill bit. Care the way to keep up the drill bit during usage?
Rock Drilling Bits Manufacturer bring you to have a look at the little series!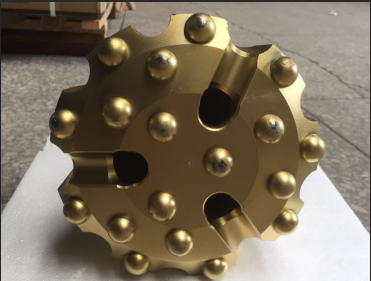 1. When drilling steel, Rock Drilling Bits Factory please you to ensure sufficient cooling and use a metal cutting fluid.
2. Good drill pipe rigidity and guide rail clearance can improve the accuracy of drilling and the life of the drill bit.
3. Please ensure the leveling and cleaning between the magnetic base and the workpiece.
4. When drilling a thin plate, the workpiece should be reinforced, and when drilling a large workpiece, please ensure the stability of the workpiece.
5. At the beginning and end of drilling, the feed rate should be reduced by 1/3.
6. For materials with a lot of fine powder during drilling, such as cast iron, cast copper, etc., you can use compressed air to help remove chips.
7. Please remove the iron filings wound on the drill body in time to ensure smooth chip removal.
Of course, the above only describes how to maintain the drill bit during use. When the drill bit has not been used for a long time, it is also necessary to pay attention to the maintenance of the drill to prevent rust from being used for a long time.